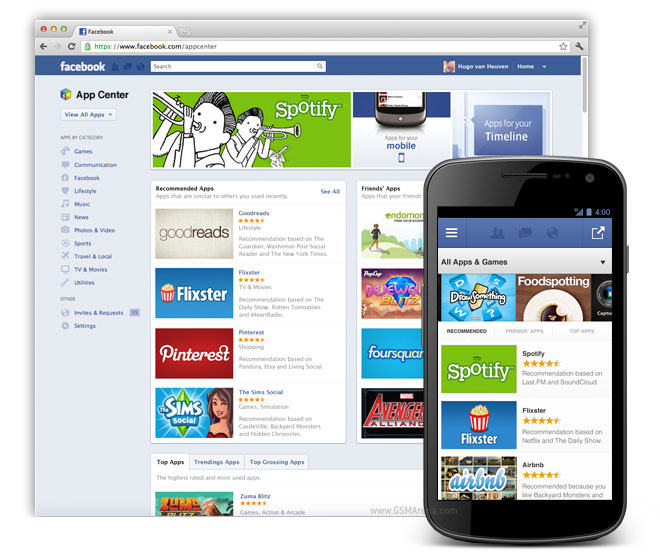 Facebook announced that it will be opening Apps Centre that will host all applications and games which you enjoy on facebook.
The App Center will be available from the web, as well as the iOS and Android version of the Facebook mobile app. The App Center will start rolling out to users in a few weeks but developers can sign up right now if they want their apps on the App Center.
Developers are required to have a detail page for their apps. You can find more details on that here. They can have paid apps, unlike before where the app had to be free but could include in-app purchasing (such as FarmVille). Interested developers can click here to sign up.
Facebook app store will be best competitor to Google chrome's Web Store.