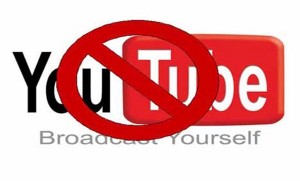 Prime Minister Raja Pervez Ashraf has reportedly directed Ministry of Information Technology to block the access of YouTube website in Pakistan.
"Blasphemous content will not be accepted at any cost", Prime Minister was quoted as saying.
A statement issued by PTA in the evening said that Authority has been vigorously monitoring and blocking the Anti-Islamic video placed on worldwide web.
It merits mentioning here that Afghanistan has already banned YouTube for same reasons.