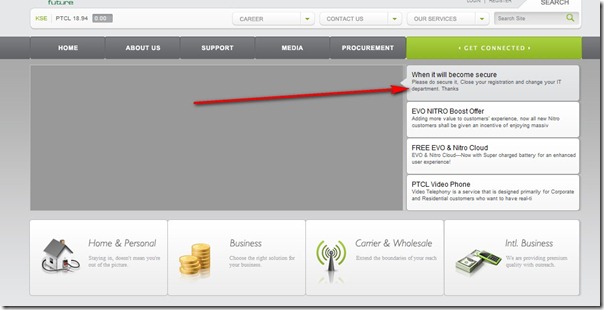 The above screenshot shows PTCL website was hacked.This message has been removed by PTCL website administrator.The hacker delivered a message to PTCL to increase its security and change its IT Management team.Here is the quote:
When it will be secure:

Please do secure it. Close registration and change your IT team. Thanks.
This news has been taken form Propakistani